A healthier, Happier You!
As teenagers, we can easily become overwhelmed by the demands of everyday life.
We all go through ups and downs because of it, but sometimes bouncing back from an extended low can be a real challenge.
Meet Vive Teens, your always-there teenage wellness companion.
On a mission to guide you to a happier healthier you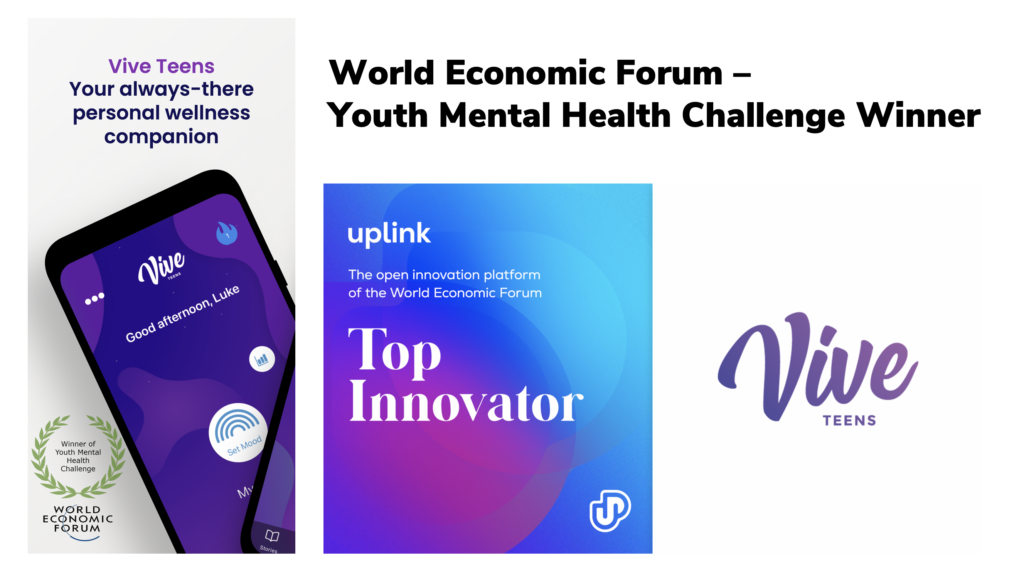 Download
Click to download the app and sign up.
Discover
Browse through the content and stories on the app
Chat
Chat to your wellness coach or a real person.
Track YOUR Mood
Learn about your changes in mood and how to influence it with Vive's mood tracker.
Relax & Meditate
Learn to use breathing exercises and meditation to take control of your feelings when it matters most.
Get HElpful Advice
Browse Vive's library of articles to get advice on the subjects that are most relevant to you.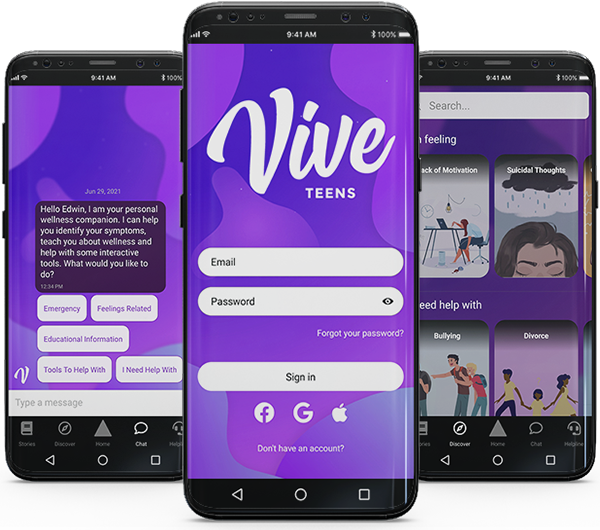 LEarn How to help
Need help to support a friend? Learn about the your friends situation and how best to support them.
Find Help
Reach out to a live counsellor if you need the support. They're there to help 24/7/365.
Earn CRYPTO Rewards
Engage with informative content to get rewarded in Vive coin.
Parent
Learn more about how Vive
can benefit your teenager
School
Learn more about how Vive
can benefit your students