Join our mission
To contribute to the development of teenagers on their path to becoming well balanced, emotionally mature and well adjusted young adults.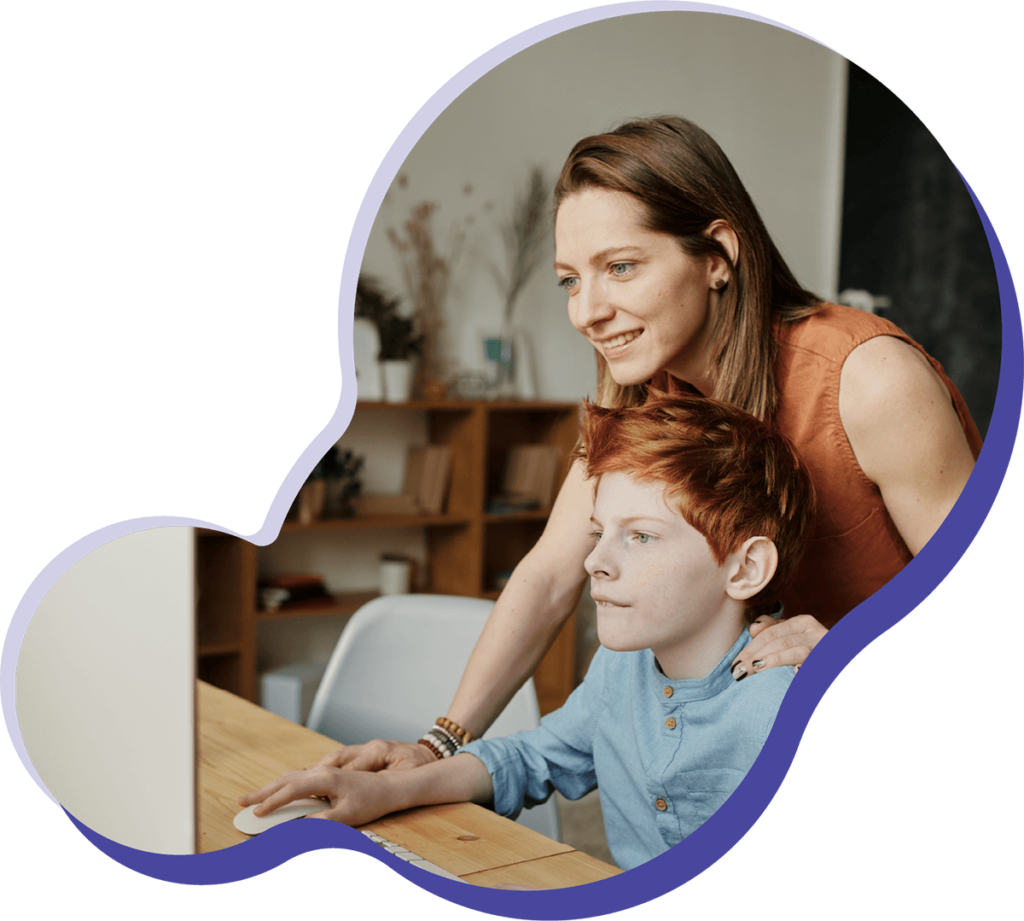 Societal pressures on our teenagers have increased to unprecedented levels and our children are doing their best to navigate it. As a parents, we do everything we can to help, but instead we're left feeling helpless. They don't feel like we understand their world and won't talk to us about what they're dealing with in fear of having their feelings waved aside.

Enter VIVE Teens.
An ultra-personalised wellness companion that will help your teenager navigate the everyday challenges of teenage life. Driven by Artificial Intelligence (AI) it works to educate your child and equip them with the self-help tools that they need to grow into well adapted young adults.
SEND
Enter your teen's email address below to send them the download link for VIVE Teens.
Encourage
Tell your teen about the app and encourage them to self-explore and test the solutions offered.
Support
Offer support when your child needs it and rest assured that VIVE will notify you of concerning behaviour when detected.
Built to Protect
VIVE hosts a few important features that were purpose-built to protect your child.
Mood Tracker
Periodically checks-in to assess your child's mood and keeps a log of overall wellbeing
Risk Tracker
Application led assessments and interventions keep track of your child's risk levels.
Confidant SYSTEM
Creates digital support networks within your family and friend groups to notify you when external intervention is needed.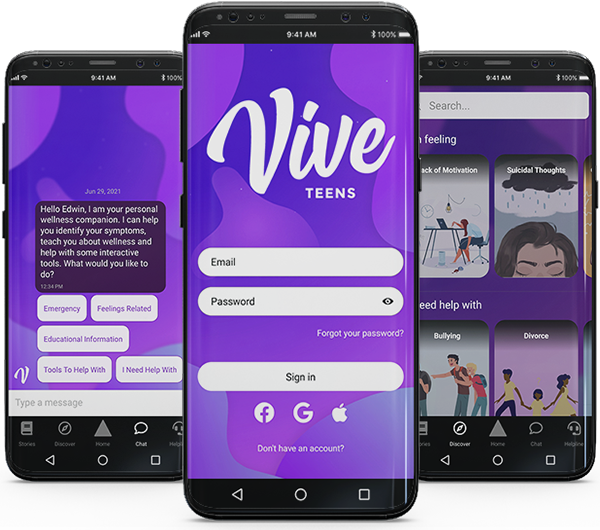 PRIVACY First
The VIVE ecosystem is protected by military grade encryption to ensure full privacy of all interactions
Early Warnings
Anonymous tip lines directly linked to schools ensures intervention when your child needs it most.
LiVE Counsellors
VIVE is supported by a network of live counsellors, ready to help your child via text, voice and video call channels whenever they need it.
We TakE Privacy Seriously
Aside from our military grade encryption, VIVE has a watertight privacy policy to protect your child's personal information.